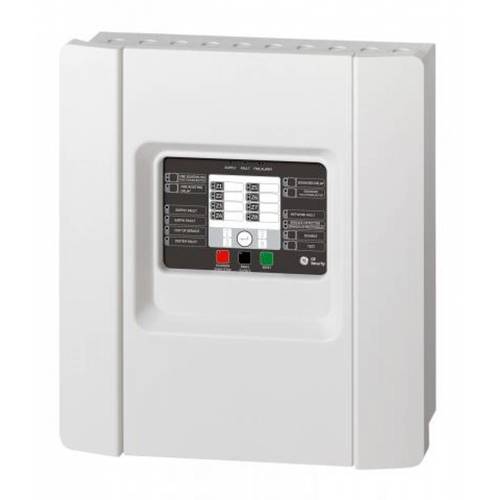 Fire control panel - 8 zones, UTC, 1X-F2-LK-21 included

The 1X-F8 is a conventional fire alarm control panel. It is supplied in local language with 8 zones that support up to 32 devices per zone, as well as up to 4 supervised relay outputs dedicated to sounder control and fire routing. In addition 2 conventional relay outputs dedicated to common fire and fault conditions, as well as two user configurable inputs for monitoring and control are available.
1X fire control panels offer state of the art architecture in configurations that deliver an uncomplicated solution for small to mid-sized conventional applications. They feature an attractive contemporary design that fits with any decor. The gently curved door front offers a distinctive flair. Operator controls are inset in a striking black lexan.

With support for multiple lines of conventional detectors and accessories, these quick-to-configure systems offer versatility that benefits building owners and installation/maintenance companies alike.