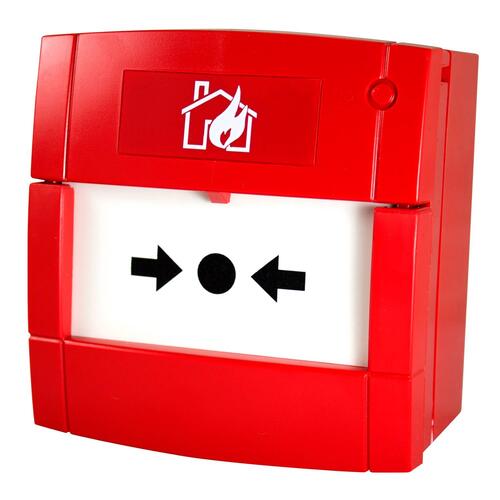 No Break surface mounting fire call point, 470ohm, red

- Certified to EN54 Part 11 (LPCB/VdS).
- Unique 'Plug & Play' installation concept.
- Supplied with a non-breaking plastic resettable element.
- Includes a 470O resistor, test key and red back box.
- Anti-Tamper facility.
- Flush version (without a red back box) also available (order code BF370MFR).