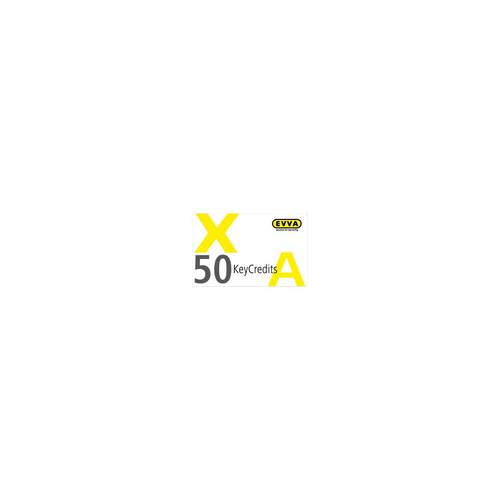 KeyCredits 50

There are KeyCredits 10, 50, 100 for systems with few people and/or infrequent changes with regard to access authorizations. And KeyCredit Unlimited for larger systems and frequent changes that are valid for a period of one to three years.
What are KeyCredits for?

AirKey KeyCredits are required for new electronic keys or changes in access authorization. The code which is scratched off the KeyCredit cards is entered in the online administration and Person A can directly enter and exit door 1 and door 2 at the times specified. The deletion of access authorizations is free.