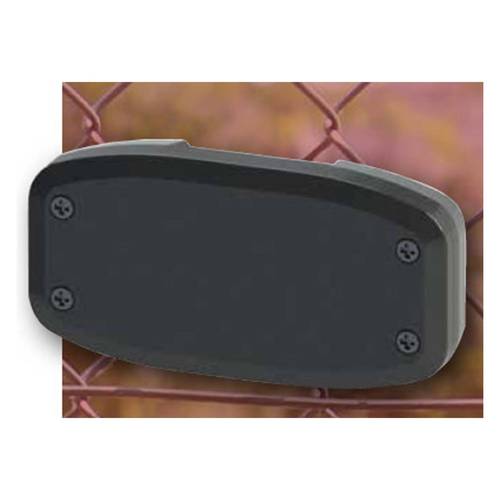 Fence intrusion sensor by measuring acceleration, tilt, shock and vibration.

GAPID is a MEMS sensor, which provides accurate detection of a fence intrusion by measuring acceleration, tilt, shock and vibration.
Each unit has 6 pre-set functions and 3 functions of self-learning, anti-tamper removal cover, shockproof case, IP66, battery operated or supplied 8 - 30VDC, GAPID represents the latest evolution and innovation in field of perimeter protection.

Features
SENSOR
- Max. coverage area: 3 x 5 m (max dimension of panel with sensor placed in the middle)
- Setting and sensor programming: On board
- 3 self-learning functions
- 6 Standara operation functions
- Auto save of program setup

POWER SUPPLY
- Power supply: 3,6 V or 8-30 VDC
- Battery life: 3 years with battery 3,6V 2,7Ah (optional)
- Power consumption: 0,05 mA at rest / 0,8 mA on alarm

OUTPUTS
- Low battery: Negative open collector
- Alarm: NC
- Tamper: NC

MECHANICAL FEATURES
- Dimensions: 102x52x19mm
- Operation temperature: -40° / +80°
- Case material: Black polycarbonate anti-scratching, UV resistant
- Weather rating: IP66

CABLE FEATURES
- 3 lenghts available: 2m - 4m - 6m
- Cable type: Screened cable, anti-gnawing and suitable for outdoor use, 6mm diameter

MOUNTING KIT INCLUDED WITH SCREWS AND METALLIC PLATE.