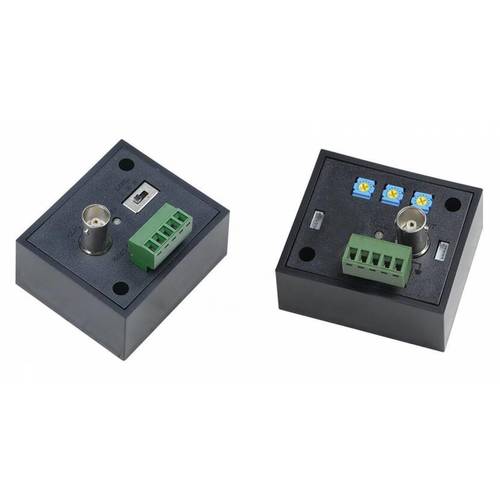 4-in-1 active twisted pair transmission system

- To send HDTVI/AHD/HDCVI/CVBS signal over UTP cable.
- Active version: Active Transmitter, Active Receiver
- Support HD-TVI/AHD/HDCVI 1080p/4K.
- Built in middle frequency, high frequency and brightness adjustment.
- Allow using one power adapter for multiple amplifiers, a jumper is needed to extend power. ( Max of 5 units per power adapter)
- Package includes a jumper and power adapter.