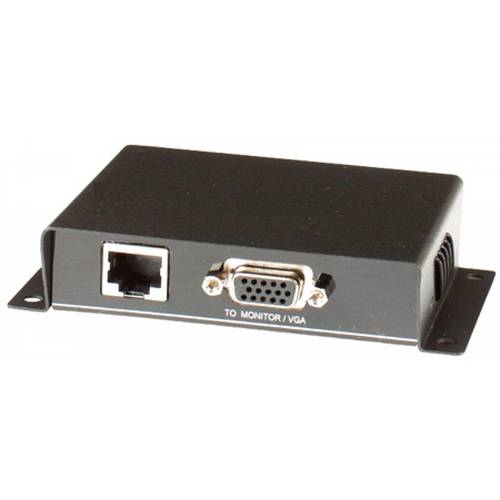 - VGA connector to shielding RJ45 female*2pcs.
- Passive, no power need.
- Up to 135 meters via standard 4 pairs CAT 5 STP cable instead of VGA cable.
- Supports up to 1,280 x 1,024 pixels.
- Work with desktop PCs, laptops, LCD projectors, plasma displays.
- Perfect for classrooms, lecture halls, tradeshows, video information displays...etc.