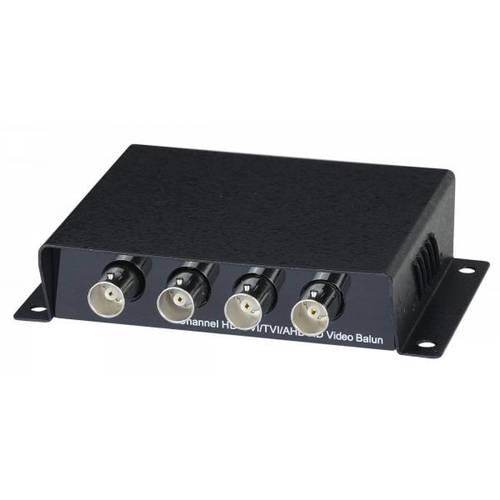 4 Channel Video Transceiver

- 4 Channel UTP Video Transceiver, send 4 HD camera signal over one CAT5e/CAT6 cable.
- To send HDCVI/AHD signal up to 400M over UTP cable.
- To send HD-TVI signal up to 250M over UTP cable.
- Passive, No power required.
- Eliminate Coaxial Cable.
- Choice of RJ45 or push pin terminal inputs/outputs.
- To work with Active Transmitter GTA11HDT, GTA11TVIT for extra long distance
transmission.
- Built in ESD, EFT (impulse noise) and transient protection.