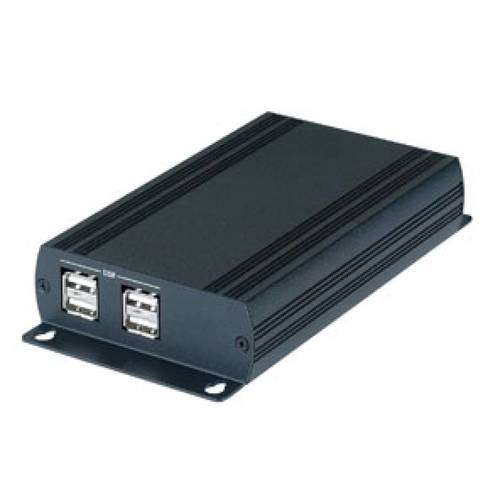 - Extend four USB devices up to 150 meters over CAT5/5E cable.
- Supports USB 2.0 high-speed and USB 1.1 (low-speed, full speed) devices.
- Including local and remote unit, 1 x 5V external power supply.
- Remote unit built in 4 port hub to connect 4 USB devices.
- Plug and play for easy operation.
- Application for extending USB 2.0 peripheral devices, such as HID devices (Keyboard, Mouse), Bulk Storage(HDD, Flash Disk) etc.