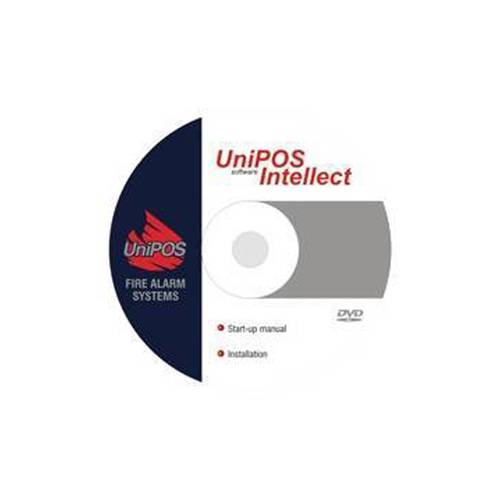 Intelligent software solution in the sphere of security systems, ensuring:

- Reliable fire alarm system;
- Better protection for people and facilities;
- Quick and accurate judgment of the situation without leaving the working place;
- Open structure providing options for updating.

UniPOS Intellect expands the possibilities of the fire alarm systems of series 7000 with functions for graphic presentations of the information and video surveillance functions.
The software environment enables the user to monitor easily the fire alarm system by means of an interactive card of the site and to maintain an archive of the registered events and the actions of the operator
Video cameras might be installed in certain zones as the image from them could be visualized on the monitor simultaneously with the activation of the fire alarm system. The information provided by the video cameras assists for quick and accurate judgment of the situation and undertaking the required actions without leaving the working place.
The remote control option allows the situation at the site to be monitored from a random place in the world not only by means of PC but by means of a mobile phone or other communication equipment.

FEATURES
- Every real element of the protected site (a fire detector, a fire control panel, a door, a video camera, etc.) is presented as a virtual object for the end user.
- The main and additional scripts and macros allow the programming of a wide range of automatic actions in response of the occurred event..
- Creation of multifunctional multilayer card of the site with labels of all specific alarm devices. Automatic scaling of the respective card layer.
- Review of an archive of maximum 1000 registered events per day
- Visualization on the cards and sound signaling in the case of occurred event.