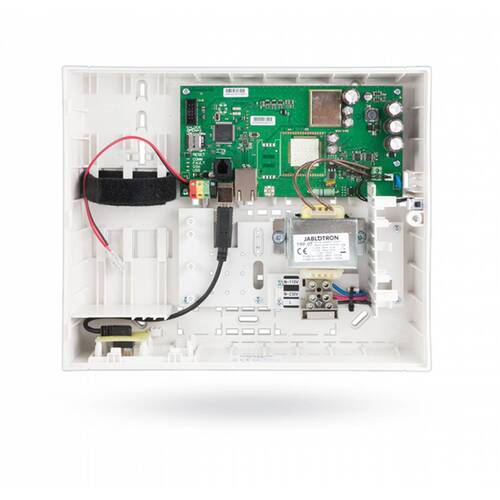 Belongs to the core devices of the JABLOTRON 100 security system. This is the smallest control panel for the protection of apartments, family houses and small businesses. It has a built-in LAN communicator.

- up to 32 wireless or bus devices
- up to 32 user codes
- up to 4 sections
- up to 4 programmable PG outputs
- 10 independent schedules
- SMS and voice reports from the system to up to 8 users
- 5 ARCs can be set
- 5 selectable protocols for an ARC
- The control panel has an integrated LAN communicator that enables data communication with an ARC and the JABLOTRON CLOUD, which enables full use of the MyJABLOTRON application.