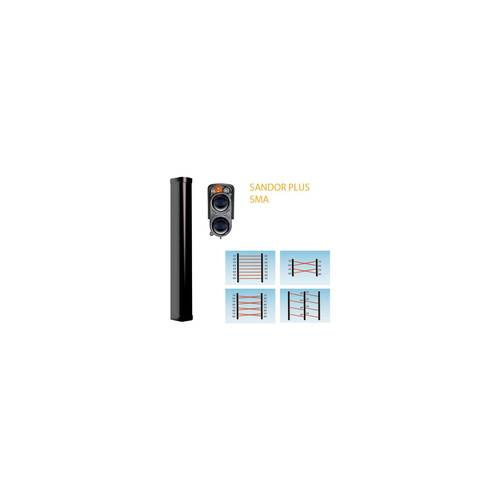 Column composed with 4 dual optical 2TX + 2RX H 150 cm.

A family of barriers with structure made of anticorodal anodized aluminum and polycarbonate front, small-sized and with a pleasant design, and is made up of three different lines.
The barrier derived in terms of electronics and management from the PARVIS MES, barriers, only changing the physical structure, making it therefore compatible with the line of PARVIS MES and MANA IR barriers.
The new SMA (single man alignment) technology allows for alignment by a single operator, as the high brightness LEDs and buzzer for each optical lens can reach maximum value without use of additional instrumentation.