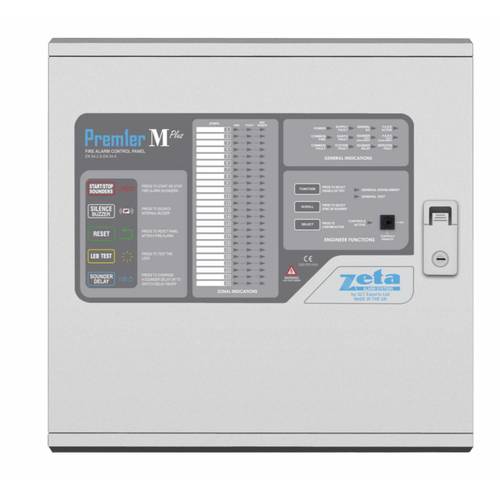 The Premier M plus control panels are designedto fulfill the requirements of EN54 part 2 and part 4 as well as being easy to install, operate and maintain.
Being of modular construction, the basic Mplus panel has 8 zone capacity, expandable to 12,16,20 and 24 zones with M+4Z and M+8Z expansion cards.
Should zonal alarm be required, M+4ZA and M+8ZA cards can be added, and they will provide 50mA, 24 Vdc output per zone in alarm condition.
Mounting the panel: The Premier M Plus is suitable for Surface Fitting, or Semi-flush fitting, with just the door protruding.