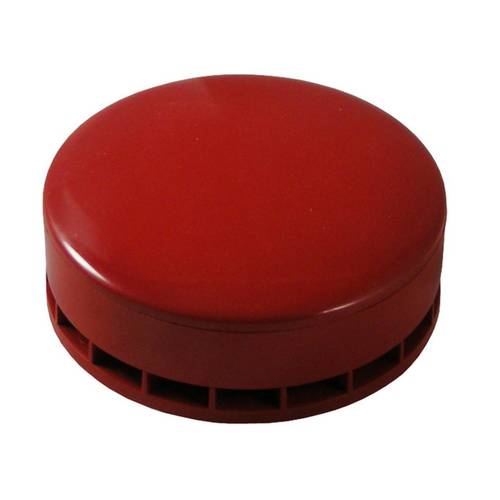 The Securetone 2 addressable sounder is a small, medium output sounder with an unobtrusive, low profile design. It is designed to work with the complete range of Zeta addressable control panels.

The sounder is supplied configured to it's maximum volume but can be adjusted with a potentiometer if required.

An 8 way DIL switch is ued to set the address, where switch 8 is the shadow operative switch. When in the position ON, the sounder will behave normally. When in OFF, the sounder will listen to commands without answering to the panel. This allows multiple sounders to be configued at the same address to allow for synchronised sounder operation.