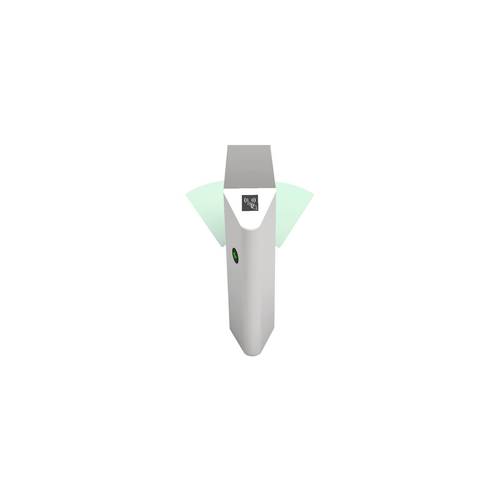 ZBL-4200 is a double-wing flap barrier to be equipped with FB1000 to form multi-entrances.

The ZKTeco ZBL-4200 dual lane flap barrier turnstile is an elegant
cost-effective entrance control system designed for high-traffic volume. The ZBL-4200 series should work together with ZBL-4200 series to build multiple lanes.
The ZBL-4200is a Flap Barrier Turnstile for additional Lane series designed for smooth and silent operation and draws very little power. It's made of stainless steel which makes ZBL-4200 highly durable.
ZBL-4200 arriers are normally held in a locked position, thus denying access to the secured side. Upon ZBL-4200s reader (RFID and/or fingerprint) positively recognizing a user's valid access card or fingerprint, its barriers retract upward automatically, thus allowing users passage to the secured side.
During emergencies the barriers automatically retract upward, thereby avoid users being trapped. A battery for power outage safety can be installed for retracting the barrier automatically.
ZBL-4200 provides both security and convenient space, all in a very durable and elegant compact design.