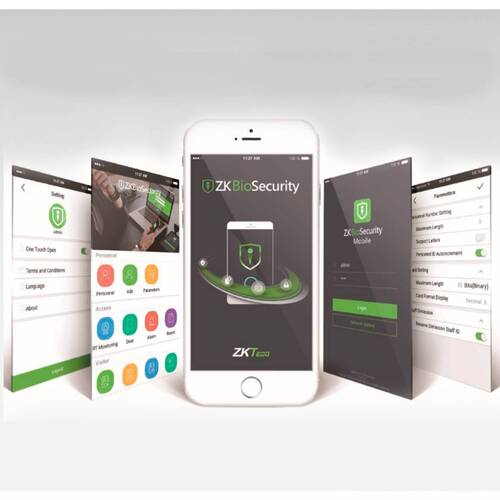 ZKBioSecurity Mobile APP - 5 accounts

ZKBioSecurity Mobile APP is the first APP which connects to the server of ZKBioSecurity software directly and achieves data synchronization with software platform.
ZKBioSecurity Mobile APP provides personnel management, access management, visitor management, parking management and attendance management. The visitor management includes reservation, appointment management, access group level management, visitor history and parameter setting function. The parking management includes parking authorization, fixed vehicle parking time extension, parameter setting, booth, channel, entered vehicle and charge details function. The attendance management includes attendance calendar and statistics. Furthermore, this APP also provides system management including logging off, one-touch-open and language setting, which is currently available in Chinese, English and Spanish options.