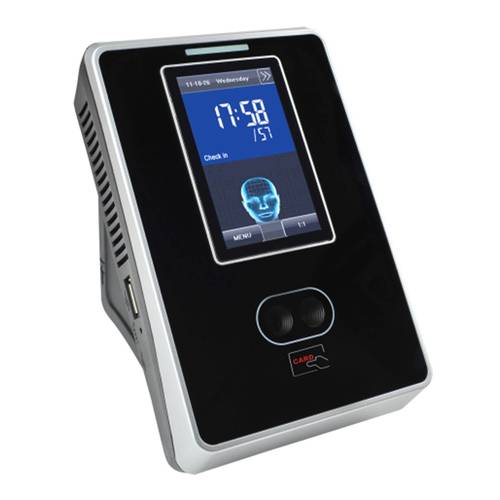 Facial biometric+RFID time & attendance and access control

ZVF380 is a new generation facial identification terminal, with Face, RFID and PIN Recognition mode and Access Conntrol

With latest facial algorithm ZK Face 7.0, it holds 1.200 face templates without dividing groups, and its verification time is less than 1 Second. All setting operations are easily done on 3.0 inches TFT touch screen. The elegant and small size design can fit with your slap-up office. Have ZK Face identification system, your life will become more secure and convenient.